ActionSpace
in partnership with the Peperfield Day Centre run the Peperfield Art Project. It is a specialist arts project for artists with profound and multiple learning disabilities.


I worked with ActionSpace on this project from its commencement in September 2012, first as assistant artist. In 2014 I became lead artist. Sessions ran weekly for twenty-six weeks and culminated in a final exhibition in the summer.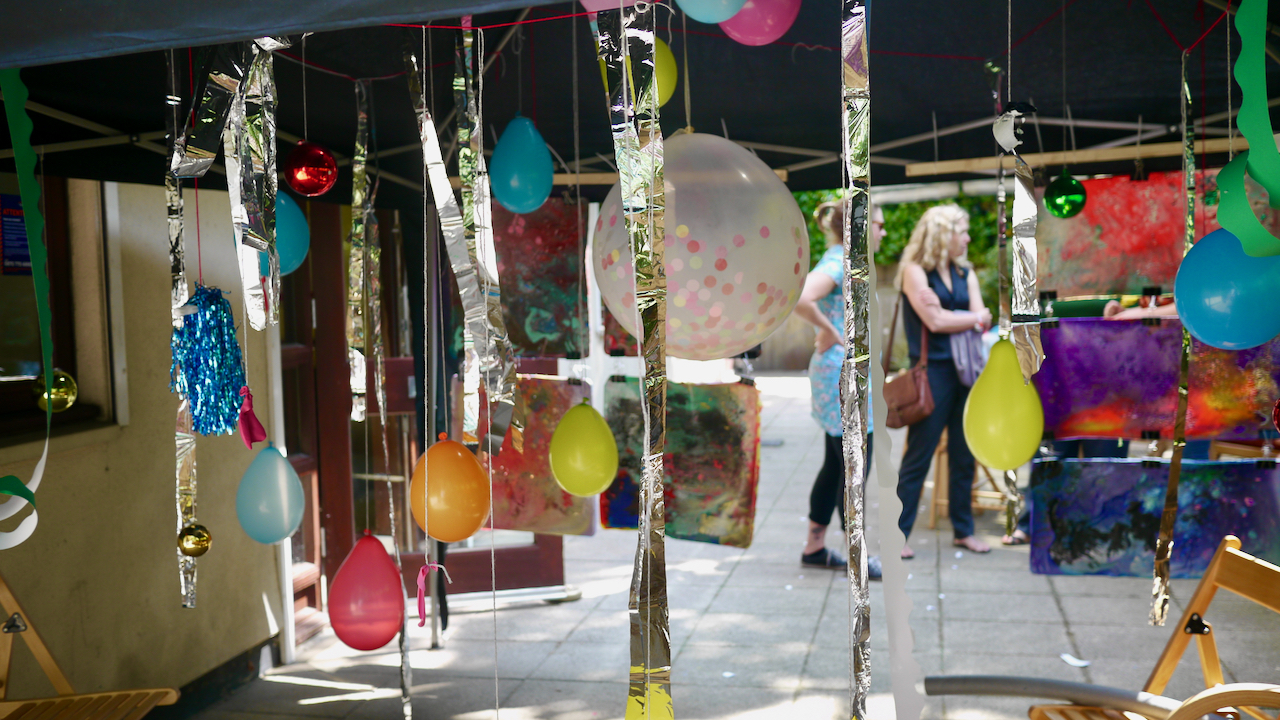 A Dialogue with Colour 6'40
This film documents artists Philippa Marshall and Michelle Kurth during their three-month residency at the Free Space Gallery in the Kentish Town Health Centre.
Both artists use a lot of colour in their practice. As a non-verbal artist, the colours Philippa uses are really important and they become a form of communication to help express her emotions.


That's where I come in 5'58

This film documents the response by ActionSpace artists to visiting and working at Kentish Town Health Centre as part of the Open Doors project


Welcome to Transitions 11'34 This video documents the Transitions Art Group based at Orleans House Gallery. Participants work with professional artists to develop their arts practice, gain new creative skills and learn how to exhibit and showcase their artwork